City is a 4-column, versatile, grid-based theme for tumblr with masonry & endless scrolling features. Future updates and 6 months support included.
Theme Features
All post types

Text
Photo
Photoset – Slider
Chat
Link
Quote
Audio ( SoundCloud, Spotify, mp3 )
Video ( YouTube, Vimeo, mp4 )

Infinite Scrolling
Author Sidebar
Mobile-first Responsive Web Design
Instagram, Dribbble & Flickr Feed
Disqus Comments & Google Analytics Integration
Submissions & Ask Ready
Cross Browser Support
Retina-ready
Extremely customizable ( over 90 customize options )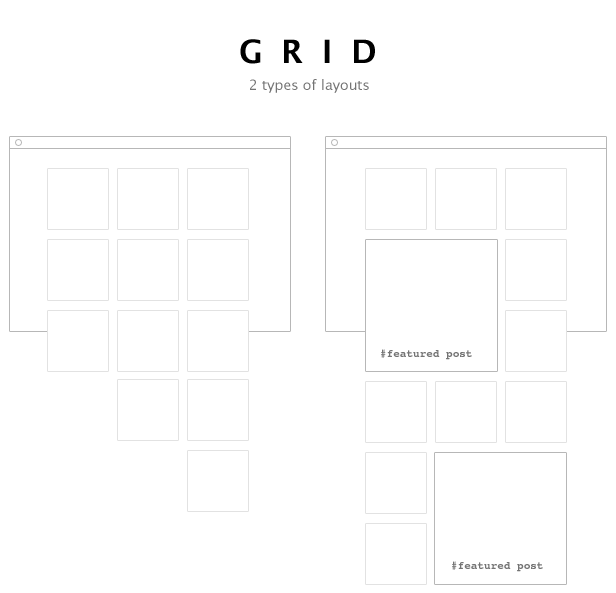 If you want to feature any of your posts you only add "featured" tag
(this post will be 2x bigger)
So simple.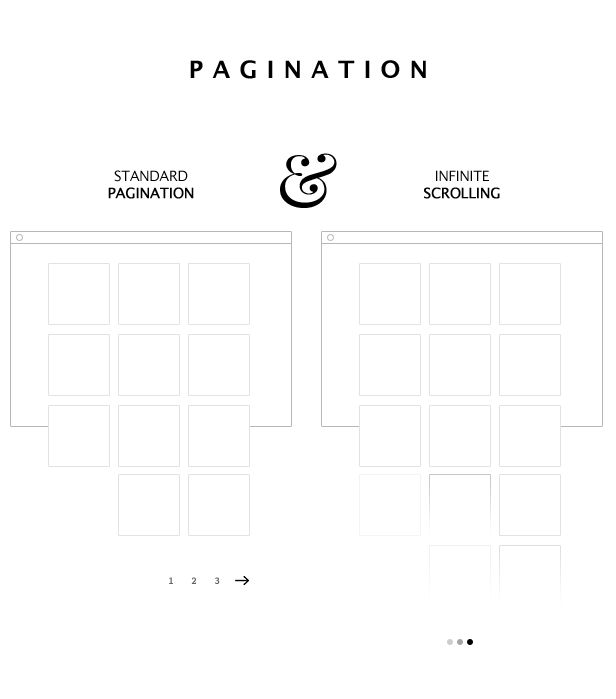 Fullscreen Header
City has an astounding, fullscreen header image that cross-fades with the background.
You can upload your own custom background. Recommended image size is 1920×600
Theme customisation
All of our themes are extremely customizable (over 90 customization options).
So you can add personal and unique look for your site in the easiest way without coding and expert knowledge.
What people are saying about my themes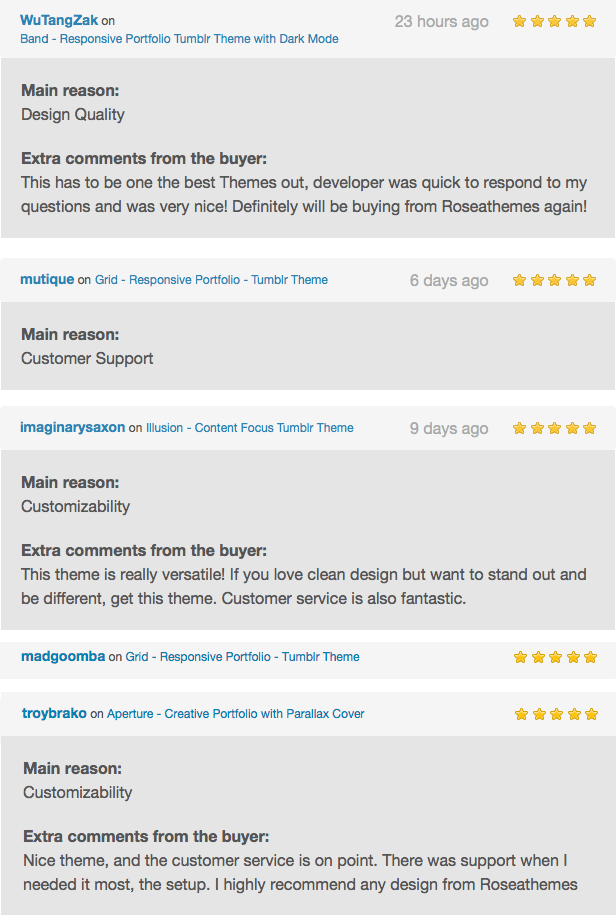 Updates/Changelog
##[1.1.9] - June 11, 2016
### Fixed:
- Format Video - bug fixes

##[1.1.8] - February 23, 2016
### Added
- Photo Zoom on/off

##[1.1.7] - October 29, 2015
### Updated
- Scripts, SlickSlider

##[1.1.6] - October 17, 2015
### Fixed
- Format Link & Format Chat (Improvements)
- Post Notes CSS Changes
- Text Line Height

### Added:
- Featured Posts (2x bigger posts by tag "featured")
- Hide Header Image On/Off
- Post Date On/Off
- Social Icons (YouTube, SoundCloud, Bandcamp)

##[1.1.5] - October 8, 2015
### Updated
- Dribbble Feed (Update)

##[1.1.4] - October 2, 2015
### Updated
- Infinite Scrolling Script

##[1.1.3] - September 21, 2015
### Fixed
- Sidebar Improvements

##[1.1.2] - September 15, 2015
### Fixed
- Minor bug fixes

##[1.1.1] - September 6, 2015
### Fixed
- Format Link Improvements

##[1.1.0] - August 28, 2015
### Fixed
- Scripts have been updated
- Post Answer
- CSS changes
- Minor bug fixes

##[1.0.2] - August 3, 2015
### Fixed
- Like Button

##[1.0.1] - May 20, 2015
### Updated
- jQuery and Infinite Scroll scripts

### Changed:
- New Preloader
- New Post Loader

### Added: 
- Background Color 

##[1.0.0] - May 14, 2015
-Released

Credits