Medin is premium WordPress theme that includes 6 layouts – Laboratory, Skin Surgery, Clinic, Dentist, Ophthalmology, Landing page. It is retina ready, fully responsive and compatible with all kind of mobile devices. This item is dedicated to (you can built website based on it) and will fit for Medical Clinic, Laboratory, Plastic Surgery Center, Dentist cosmetologist, dermatologist, photodynamic therapy, ophthalmologist, body contouring, cryotherapy, skin surgery, laser treatment, medical restoration & rejuvenation etc. You can save your time and money with our WordPress theme Medin. We have integrated it with specific features – timetable schedule for the doctors, booking forms, 2 types of galleries etc. Also, our WordPress website theme Medin can be used in different colors schemes according to your requirements. Don't hesitate and buy our WordPress theme Medin!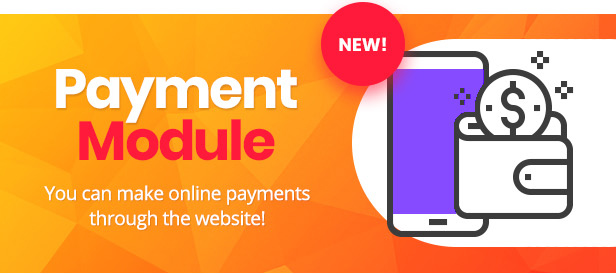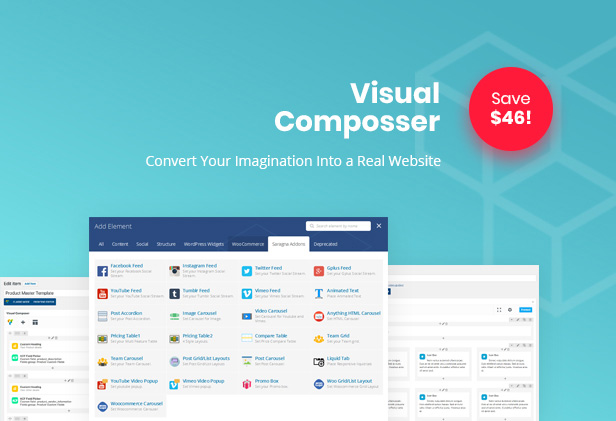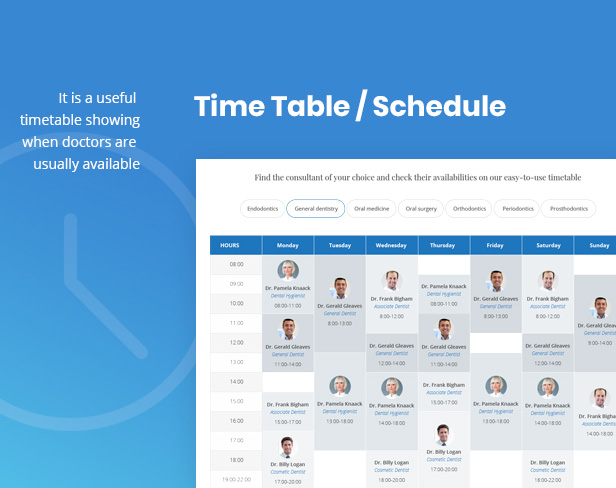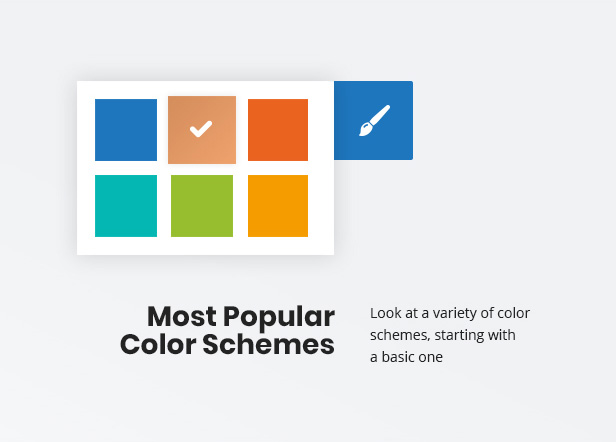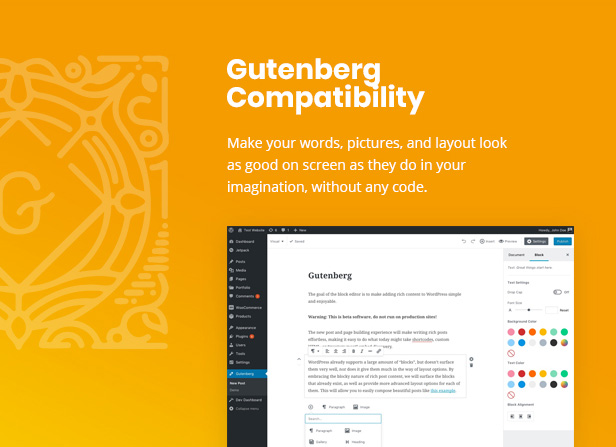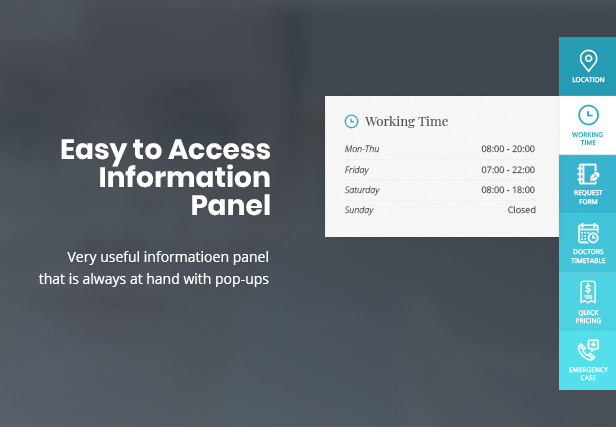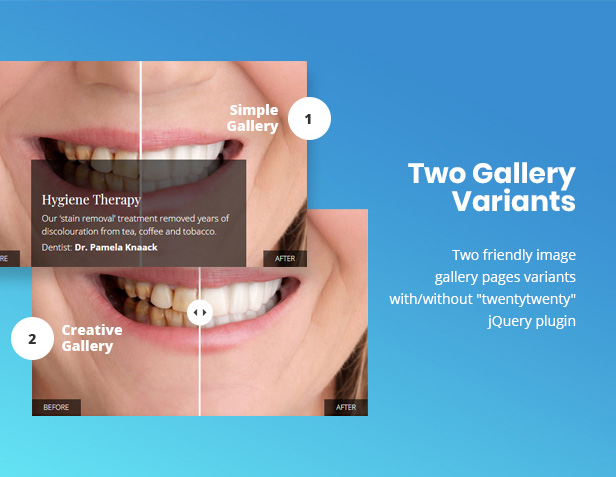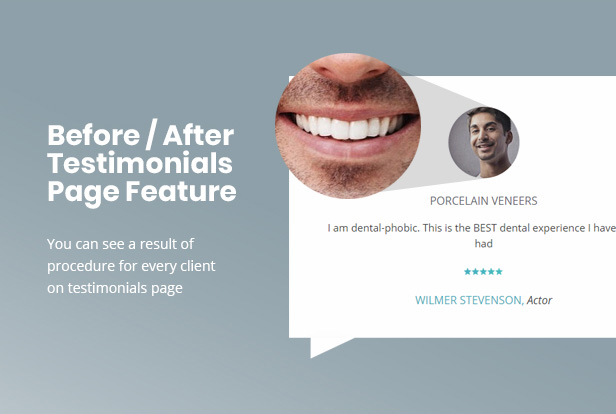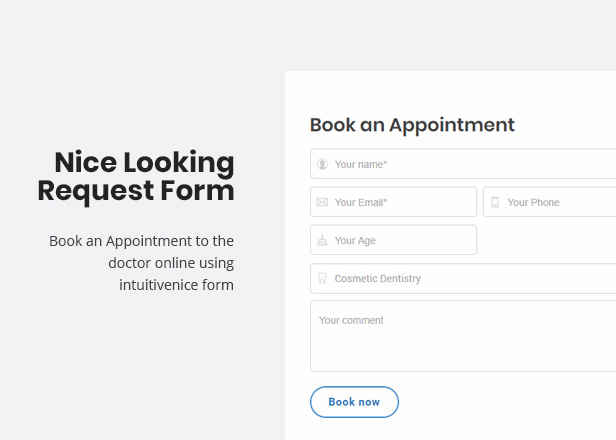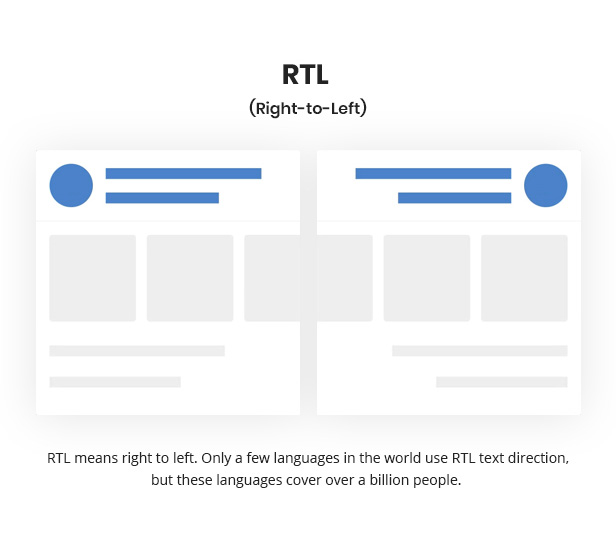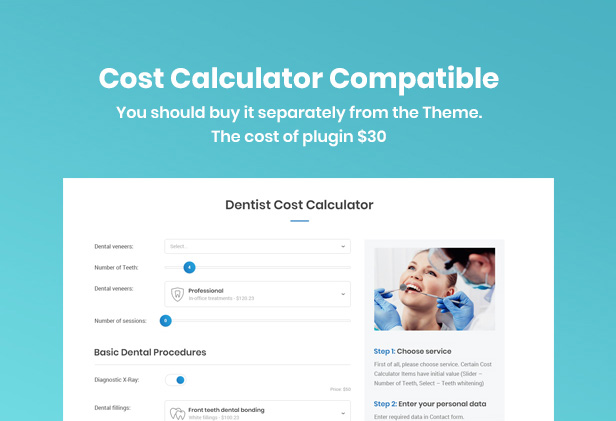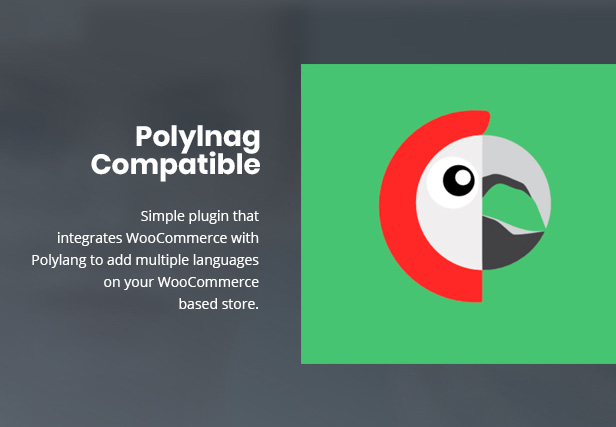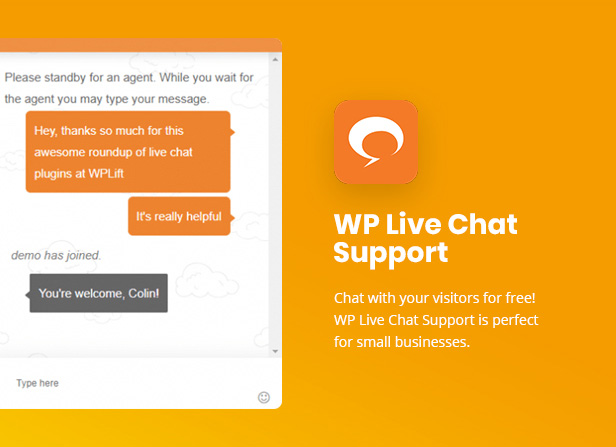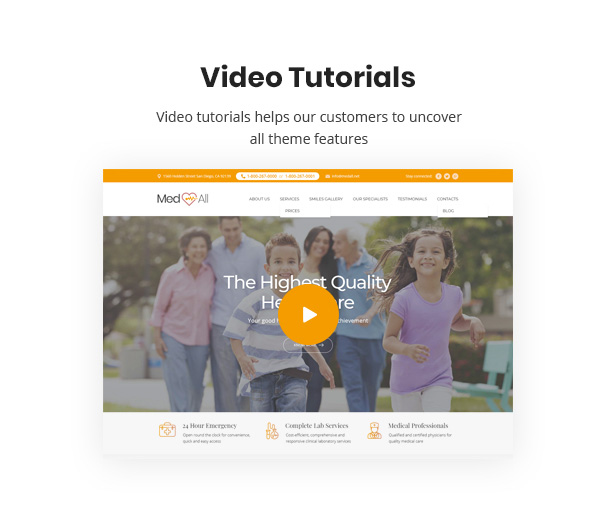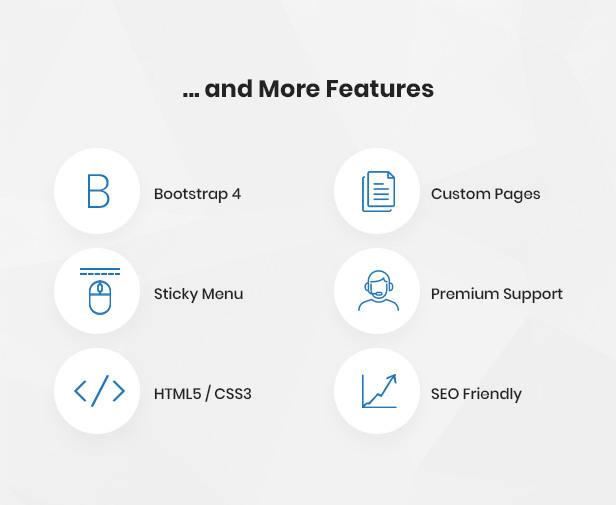 GENERAL FEATURES:

6 Homepage Layouts
Predefined structures for your specific needs – Dentist, Laboratory, Plastic Surgery, Medical Center

Color schemes
You can choose basic color for your website.

Bootstrap 4
Latest Framework with the best functionality

Visual Composer (save $46!)
You don't need to buy it separately. Our theme is integrated with it.

Gutenberg compatibility
Feel the power of WordPress editor

Timetable schedule
Interesting UI solution for custom needs

RTL
Must have feature for any WordPress theme

Live Chat
Medin is compatible with FREE WordPress plugin Live chat

Polylang
It is very important to have multilanguage support

HTML version as a gift
Get if for FREE with the WordPress purchase.

Different Custom Pages.
Our UX designer created many predefined pages – About Us, Contacts, Gallery, Services. I think it will be enough to create fully functioning website.

Mobile optimized
Nowdays mobile traffic is higher comparing with the desktop. We payed special attention to mobile view, its behaviour and functionality.

Documentation/ Video Tutorials
We don't like to support customers (joke:), that is why we created detailed documentation for everybody to avoid delays in communication and providing help to our customers.

Support System
All requests will be processed manually by our developer our support staff during 24 hours (Friday – Monday). We will try to reply as fast as we can. Will be in touch – https://www.portotheme.com/support/

*Images from the demo aren't included in the source package.
Tutorials:
Changelog:
 Version 1.6.2 (Mar 18th, 2020)
- minor fixes of speed up activation

 Version 1.6.1 (February 25th, 2020)
- ADDed fonts options;
- minor fixes.

 Version 1.6.0 (February 4th, 2020)
- ADDed: new skin MedLab;
- ADDed: payment module;
- minor fixes.

Version 1.5.1 (November 8th, 2019)
- ADDed: additional color settings;
- Fixed: top menu; 
- Minor fixes and improvements.

Version 1.5 (October 9th, 2019)
- added new options for colors in Customizer;
- added activation module;
- minor fixes.

Version 1.4 (September 30th, 2019)
- new skin added (Ophthalmology);
- fixed translation issues;
- minor fix.

Version 1.3 (June 14th, 2019)
- new skin added (landing page);
- footer copyright as widget;
- updated Visual Composer.

Version 1.2.2 (May 31st, 2019)
- minor fixes.

Version 1.2 (April 24th, 2019)
- RTL
- live chat compatibility;
- polylang compatibility.

Version 1.1.1 (March 28th, 2019)
- customizer colors functionality added;
- minor issues fixes;
- improved perfomance.