https://www13.zippyshare.com/v/mjgL1Mzw/file.html http://ul.to/tpjvzszz https://www.mirrored.to/files/VXN8KPWQ/assyrian_175.rar_links https://krakenfiles.com/view/ra6IglNcTa/file.html https://hxfile.co/y1houhy5kllo https://gofile.io/d/UNoJrD https://www.fireload.com/be976d0a3bbf70da/assyrian_175.rar https://evoload.io/v/EZvLWTBJ2get36 https://drop.download/36l3d4w41rn5/assyrian_175.rar https://ddownload.com/8ri6393rwora https://bayfiles.com/V6p854o3yb https://anonfiles.com/Tapd58o9yc https://1fichier.com/?mwrhdkdx83119w8iejaq
Assyrian – Responsive Fashion WordPress Theme – 10943637 is a robust and flexible WooCommerce Theme Forest theme, to help you make the most out of using WooCommerce to power your eCommerce online store. The design is well suited for Array and multi purpose stores. It is built and comes bundled with most of the advanced features available in most popular WooCommerce Template on Theme Forest.
Assyrian – Responsive WordPress theme is suitable for fashion shop. We have included multiple layouts for home page, blog page to give you best selections in customization. With many greate features like ajax shopping cart, wishlist, compare, zoom and fancybox to bring into a modern look of website.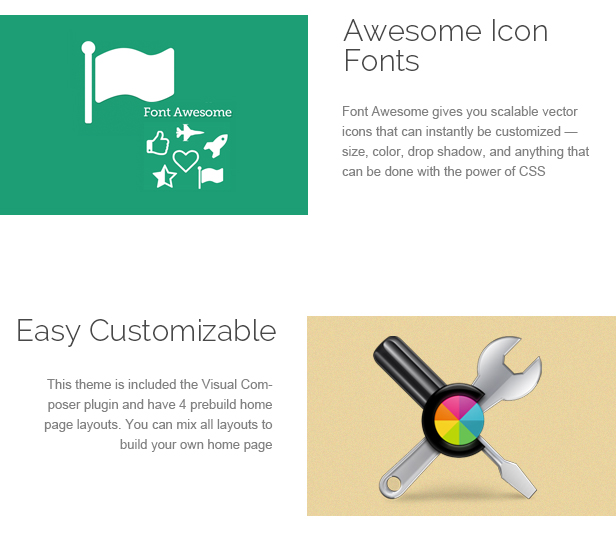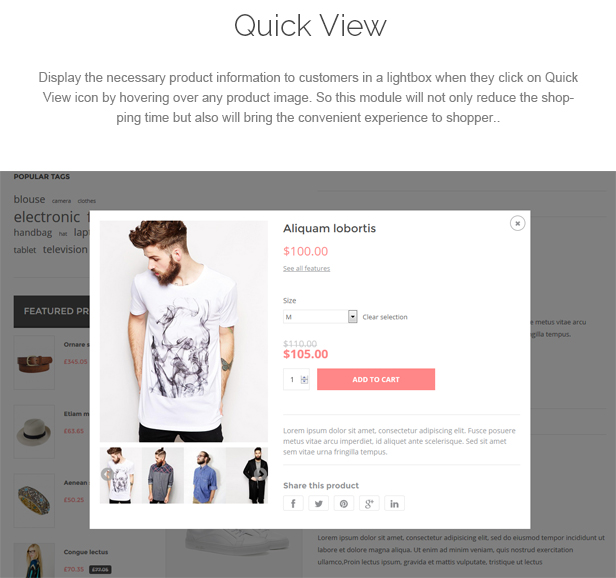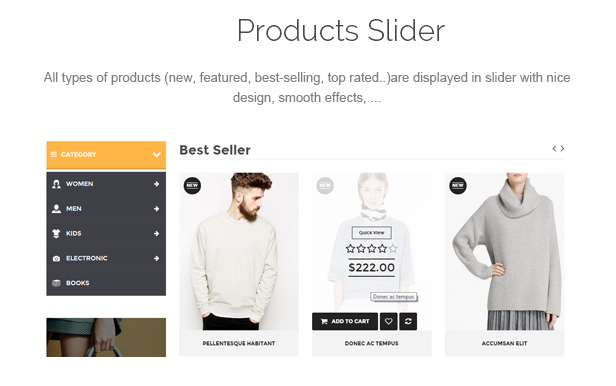 Theme features:
WordPress 5.x Ready
WooCommerce 5.x Ready
Responsive design
4 availabel home page layouts
Multiple sidebars
Unlimited color & background
Mega menu and modern slider
Mobile menu with smooth animation
Contact form with Google Map
Unlimited brand logos carousel
Ajax add to cart
Product image zoom
Wishlist supported
Product compare supported
Product tabs & carousel
Product quick view, zoom & fancybox
Category grid view & list view
Upsells, bestselling, products carousel
HTML5 & CSS3
Bootstrap & Font Fontawesome
Less compiler
Theme options by Redux Framework
Sources & Credit:
Fixed and Updated
01/27/2022: Updated version 1.7.5
    - Updated YITH WooCommerce Product Gallery & Image Zoom

08/28/2020: Updated version 1.7.4
    - Updated WooCommerce 4.4.x
    - Updated theme compatible with WordPress 5.5

03/18/2020: Updated to version 1.7.3
    - Changed links install require plugins
    - Updated WooCommerce version 4.0.x

07/11/2019: Updated version 1.7.2
    - Updated WooCommerce 3.6.4

01/16/2019: Updated version 1.7.1
    - Updated WooCommerce 3.5.3

08/08/2018: Updated version 1.7
    - Updated WooCommerce 3.4

03/19/2018: Updated to version 1.6
    - Updated WooCommerce 3.3

07/04/2016: Updated to version 1.5
    - Updated the WooCommerce template files for 2.6.1 version
    - Updated css for new WooCommerce 2.6.1
    - Updated TGM Plugin Activation
    -------------------------------
    Updated details:
        - Updated "class-tgm-plugin-activation.php" 
        - Updated "less/global.less" 
        - Updated "less/layouts.less" 
        - Updated "functions.php" 
        - Updated "woocommerce/archive-product.php" 
        - Updated "woocommerce/content-product.php" 
        - Updated "woocommerce/content-product-archive.php" 

        - Added "woocommerce/content-product_cat.php" 

        - Removed "woocommerce/myaccount/form-login.php" 
        - Removed "woocommerce/myaccount/form-lost-password.php" 
        - Removed "woocommerce/myaccount/my-address.php" 
        - Removed "woocommerce/myaccount/view-order.php" 
    -------------------------------

08/29/2015: Updated to version 1.4.2
    - Updated template files for new WooCommerce 2.4
    - Updated code for new site favicon feature in WordPress 4.3
    - Moved the html5.js code from header to footer
    - Updated code for the brand logos in shop page and product page
    - Fixed PHP warning on shop page
    - Fixed year number in copyright information at footer
    - Fixed logo & brand logos URL when SSL is enabled
    -------------------------------
    Updated details:
    - updated woocommerce/content-product.php (only change version to 2.4.0)
    - updated woocommerce/single-product/add-to-cart/variable.php
    - removed woocommerce/order/order-details.php
    - removed woocommerce/single-product/tabs/tabs.php
    - updated header.php
    - updated functions.php
    - updated theme-config.php
    - updated woocommerce/single-product.php
    - updated woocommerce/archive-product.php
    - updated woocommerce/content-product-archive.php
    - updated footer.php
    - updated 404.php; header-first.php; header-second.php; header-third.php; header-fourth.php
    - updated plugins/roadthemes-helper.zip (delete & reinstall to update)
    -------------------------------

07/23/2015: Updated to version 1.4.1
    - Fixed theme options fields does not appear
    -------------------------------
    Updated details:
        - Updated "theme-config.php" 
        - Updated style.css (change version number)
    -------------------------------

06/18/2015: Updated to version 1.4
    - Fixed unneeded div tag the content page file
    - Added add_theme_support( 'title-tag' ); into functions.php file
    - Fixed javascript code for portfolio page
    - Updated TGM-Plugin-Activation to version 2.4.2
    - Fixed text domain in a few files (changed 'woocommerce' to 'roadthemes')
    - Updated WooCommerce template
    - Added product columns option
    - Updated the "RoadThems Helper" plugin
    - Added Custom CSS code into Theme Options
    - Fixed SSL url for logo, favicon, image 404, brands logo
    -------------------------------
    Updated details:
        - style.css (changed version number)
        - content-page.php
        - functions.php
        - header.php
        - js/theme.js
        - class-tgm-plugin-activation.php
        - woocommerce/cart/mini-cart.php
        - woocommerce/content-product.php
        - woocommerce/content-product-archive.php
        - woocommerce/content-single-product.php
        - woocommerce/myaccount/my-orders.php
        - plugins/roadthemes-helper.zip (reinstall to update)
        - theme-config.php
        - header-first.php; header-second.php; header-third.php; header-fourth.php
        - 404.php
    -------------------------------    

05/30/2015: Updated to version 1.3
    - Updated "class-tgm-plugin-activation.php" 
    - Fixed the portfolio (projects plugin)
    - Fixed the menu icons
    - Added add_theme_support( 'title-tag' ); into the "functions.php" file
    -------------------------------
    Updated details:
        - Updated "class-tgm-plugin-activation.php" 
        - Updated "projects/archive-project.php" 
        - Updated "projects/content-project.php" 
        - Updated "projects/loop/pagination.php" 
        - Updated "functions.php" 
        - Updated "less/global.less" 
    -------------------------------

04/24/2015: Updated to version 1.2
    - Update the TGM-Plugin-Activation to version 2.4.1
    - Update the WooCommerce cart template to version 2.3.8
    - Fix the css on mega menu
    -------------------------------
    Updated details:
        - Updated "class-tgm-plugin-activation.php" 
        - Updated "woocommerce/cart/cart.php" 
        - Updated "functions.php" 
        - Updated "less/global.less" 
    -------------------------------

04/10/2015: Updated version 1.1
    -    Make the mini cart hover better
    -     Updated file:
        + js/theme.js

02/28/2015: Released version 1.0
    -    You need read instruction in documentation folder