Version 1.1 released
Pangong is a Bootstrap 4.4.1 & Sass based solid core framework that works well for all screen sizes and modern browsers. HTML5 validated code – kept simple and orderly that any developer can pick up easily.
Pangong has a ton of pre-built material that includes 3 dashboards, Authentication Pages, app examples, profile, invoice template, 60+ html pages, and lots of reusable components; which makes it a great kick-starter for your project. With Pangong's UI components library (1000+ components in 17 categories), you can actually get more time on building stuff, rather than editing pixel distances.
Pangong – HTML template and Admin UI kit can be used for any type of web application: CRM, Project Management, Statistics, Analytics or any custom admin dashboard.
V1.2 JUN 24, 2019
-Bootstrap 4.3.1 updated.

V1.1 FEB 6, 2019
-IE11 Bug fixed.

V1.1 DEC 23, 2018
-File Manager page added.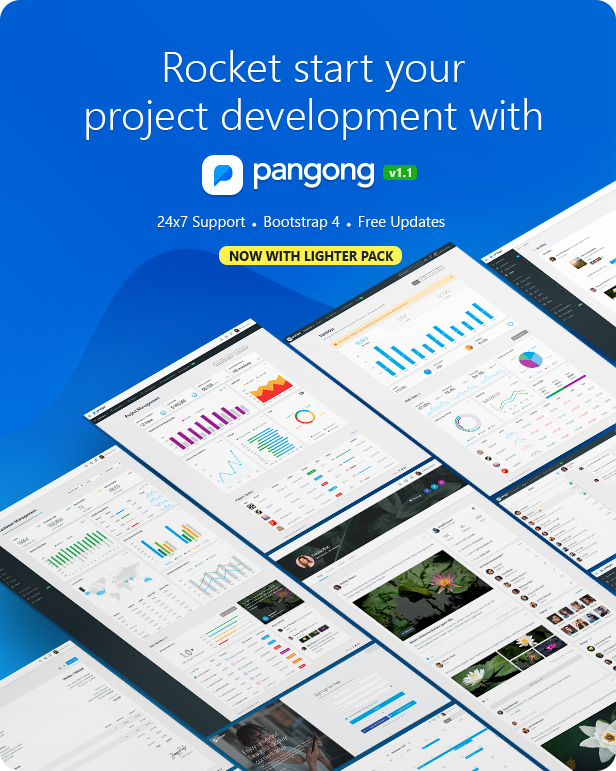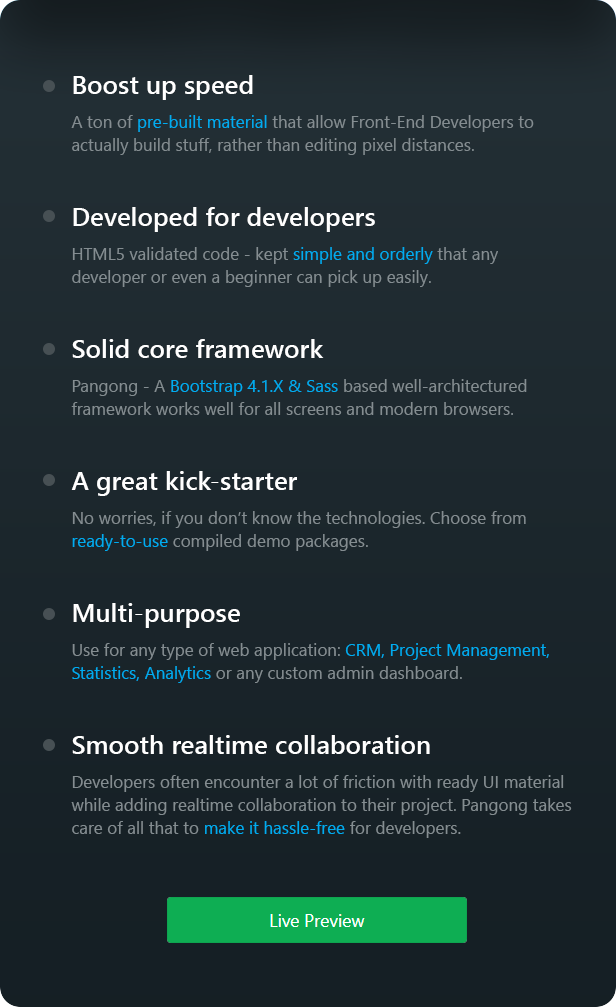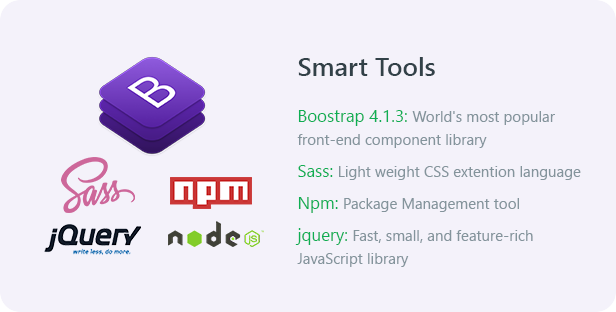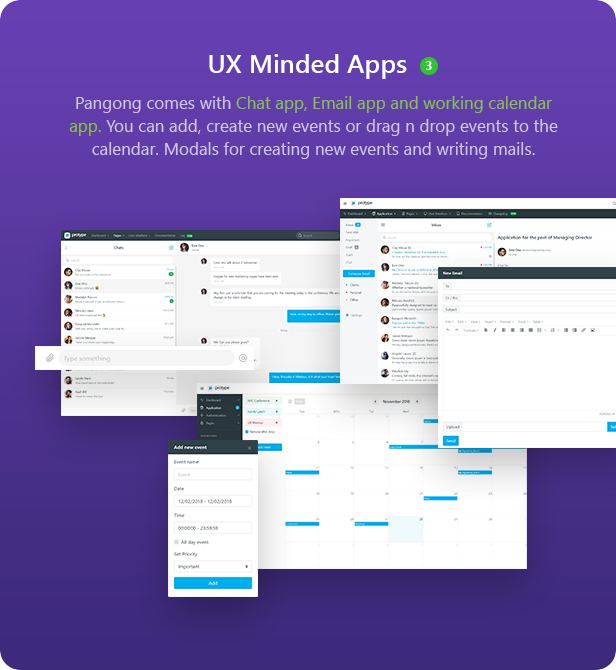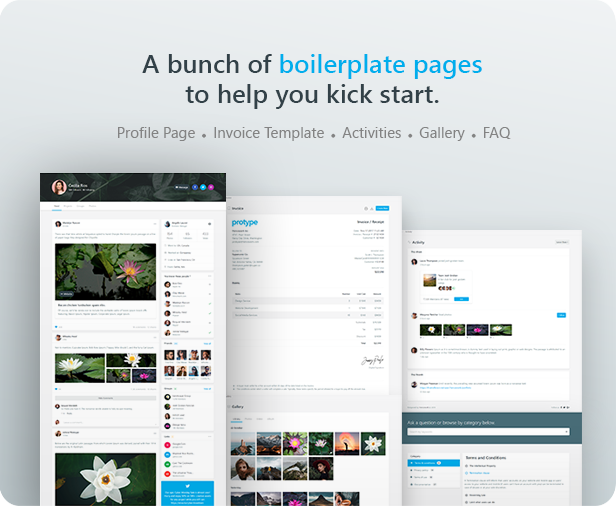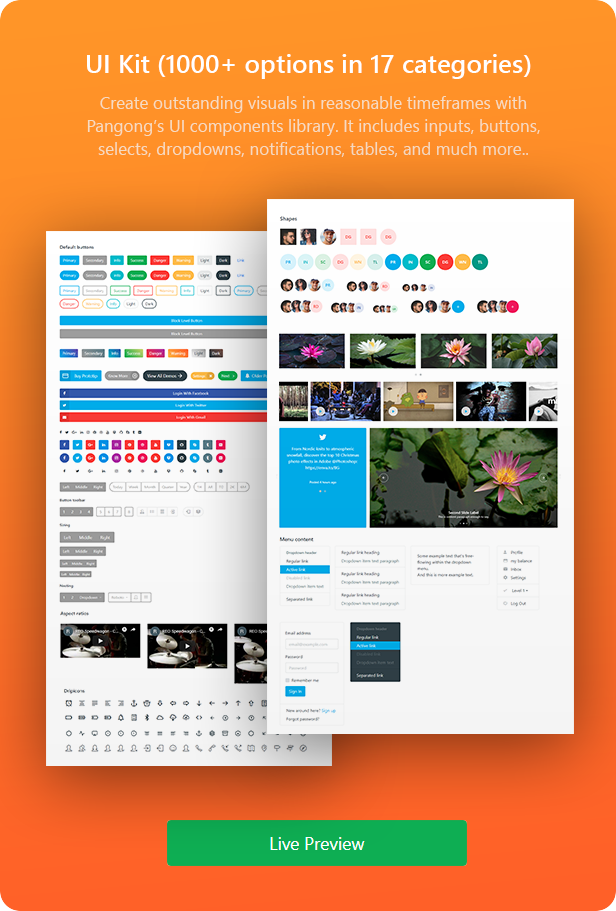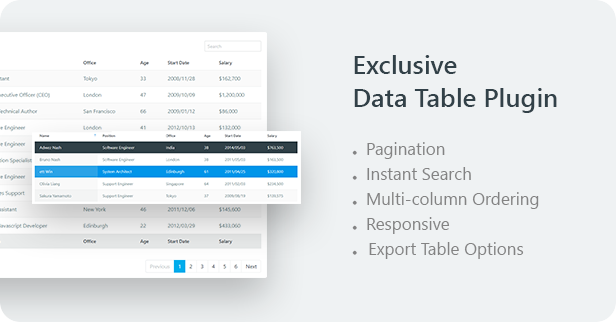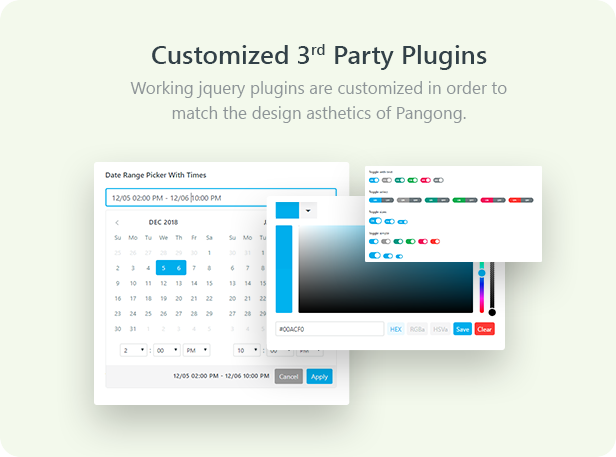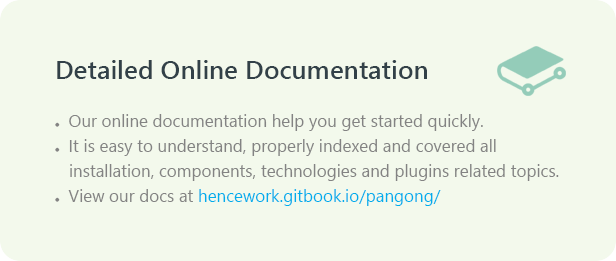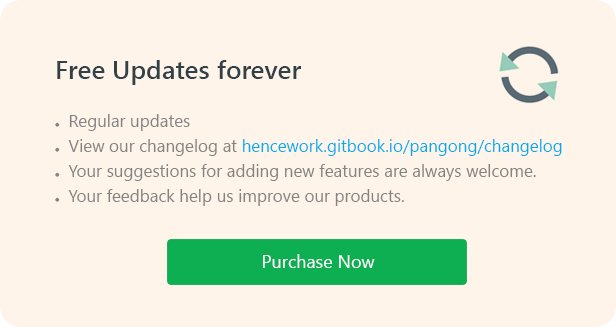 For Support & Queries, please contact us at support@hencework.com
Features
Highlights
60+ Html Pages
1500+ Icons
1000+ UI Elements
Live Twitter Feed
Responsive Layout
Lots of Widgets
Vector & Google Maps
Many Chart Options
Table Examples
Form Elements with Validation
Multi File Upload
Authentication Pages
Error Pages
Apps Examples
Lightbox Gallery
Carousels
Modal Windows
Text Editor
Free landing page
Easy to Customise
24×7 Support
Detailed Online Documentation
Free Updates Lifetime
Bootstrap 4.3.1 Stable Version
Grunt – A Javascript Task Runner
Bootstrap Sass
CSS3 Animations
Multi-Browser Support
Collapse Menu
Horizontal Menu
Top Navbar Menu
Icon Menu
Sidebar Menu
Multilevel Menu
Menu Color options
Scrollable & Fixed Navbar
Toggle Sidebar Menu
Dropdown Animations
CRM Dashboard
Project Management Dashboard
Statistics Dashboard
Working Calendar App
Chat App
Mail App with Inbox Layout, Detail Email & Compose Mail Modal Window
Login Page – 2 Options
Sign-up Page – 2 Options
Forgot Password Page
Reset Password Page
Lock Screen
Error Page – 404
Maintenance Page
Profile Page
Activities Page
Invoice Template
FAQ
Gallery
Pages Kit
Credit
Note: Images used are not included in download version.