"Music producer tool" is After Effects template for musicians who want to promote music into YouTube, Facebook, Instagram, and other social media. Podcast Templates were added in new version of Music producer tool
Using this template, you can visualize your music track and make them more interesting.
Music Producer Tool 3.0 newly released: 3 New Podcast scenes, New Timeline elements, New music badges, Fixed some minor bugs… See changelog.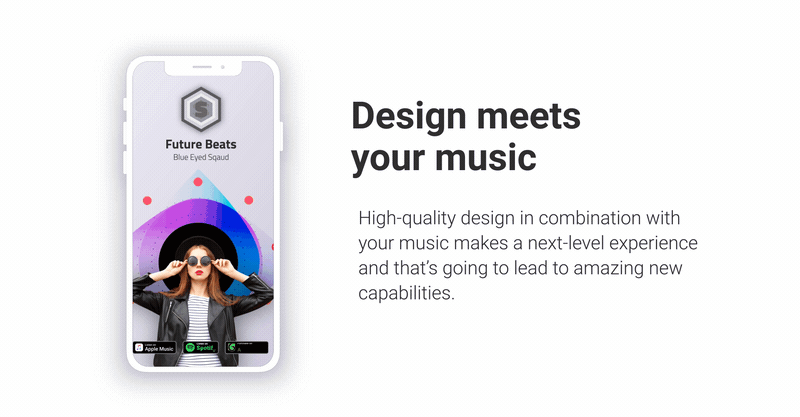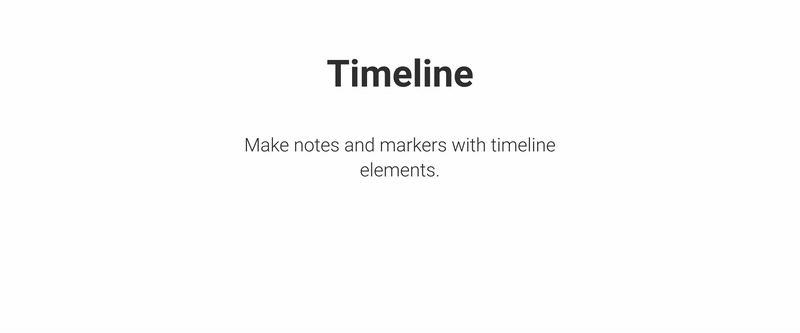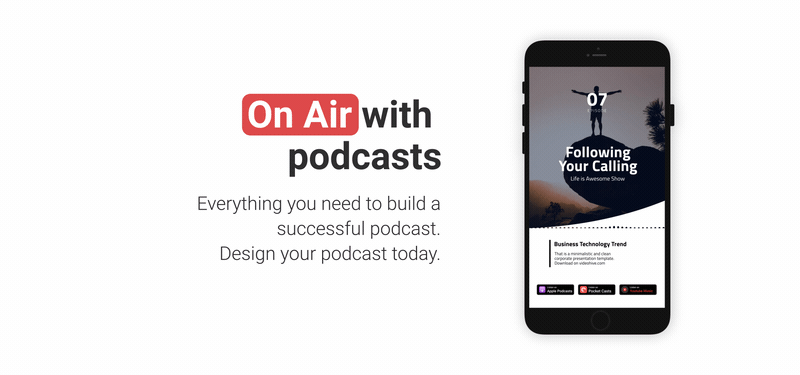 Music Visualizator – Music producer tool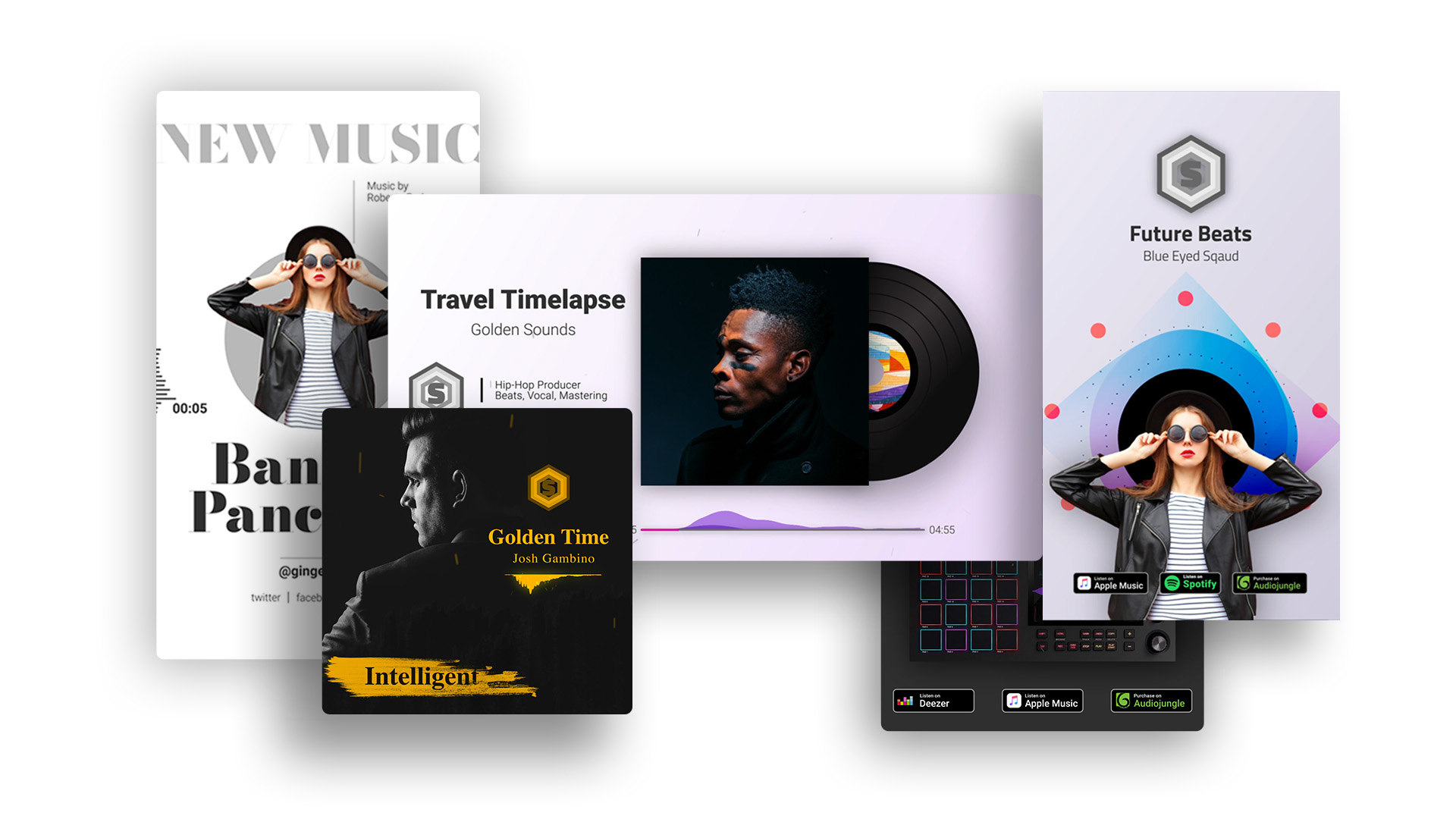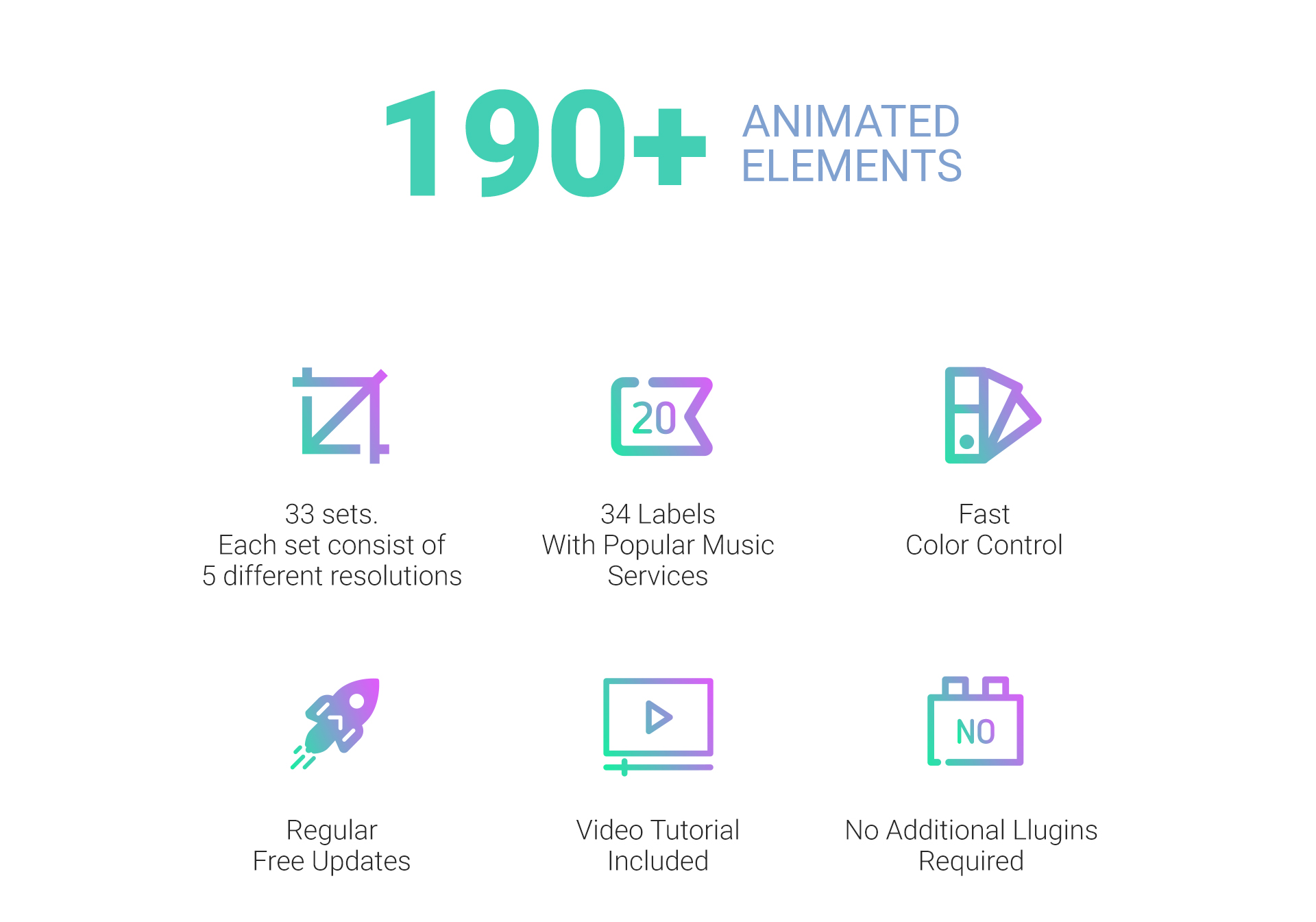 Features:
25 sets, each set consist of 5 different resolutions: YouTube, Instagram Post, Instagram Story, IGTV, Facebook.
20 Labels with popular music services such as Spotify, iTunes, Amazon, Soundcloud, Google Play, YouTube, Deezer, Bandcamp, and others.
Works with After Effects CS5.5 and newer
No plugins required
Regular updates of new sets
Video Tutorial on how to use
CHANGELOG
Music Producer Tool 3.0 – 2019-09-20
+ Add 3 Podcast Scenes. 
+ Add new badges (Podbean, Anchor)
+ Add Timeline Elements
+ Fixed some minor bugs  
Music Producer Tool 2.0 – 2019-09-07
+ Add 5 new Scenes (26 -30). 
+ Add new badges
+ Add new podcast badges
+ Fixed some minor bugs  
Music Producer Tool 1.0.1
 
+Fixed some minor bugs (Style 02 scene)