ATTENTION: The bending pages function doesn't work on After Effects CC2020 (v.17), so the script can just be used to create rigid pages
READ CAREFULLY BEFORE CONTINUING!
Book and Magazine Creator allows the use of bending pages function, but for best performances, this function requires specific graphic card requirements. So first of all:
Description
Book and Magazine Creator
is a powerful script for After Effects to create a book or magazine from scratch!
This template is not a simple pre rendered book on which you have an already established number of pages, duration, animation, pages size etc.
With Book and Magazine Creator you can fully build your custom 3d book model!
It is very easy: you just have to set the number of pages, their size, choose whether to use rigid or soft pages and cover, add your content and then use the smart auto-animation function.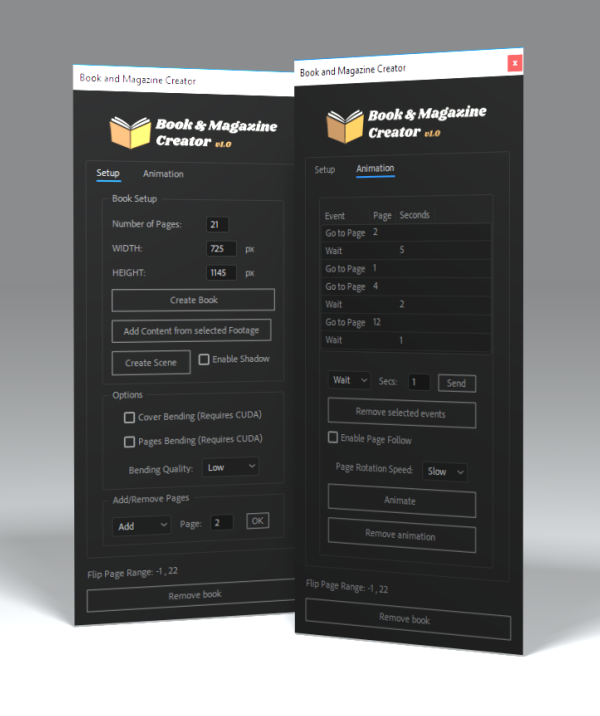 With Book and Magazine Creator you can manually insert the contents of pages simply adding texts, images, videos, shapes on the pages compositions, but if you already have contents or, for example, you want to transfer the content of an existing PDF book into the book ,you can do it in a second.
You just have to import your PDF pages and click a button: the script will immediately place all contents on your 3d book model!
Not just PDF, though! With the same button, you can also import videos and images and they will be placed on the pages in alphabetical order.
You can decide to use rigid or bending pages, just enable the correspondent function from the script and set the bending and relax pages amount.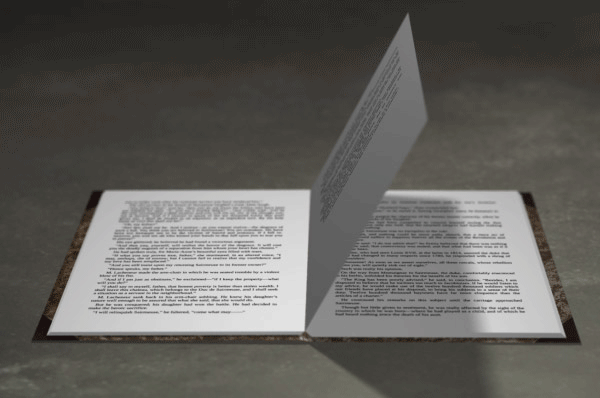 If you're building a magazine, the bending function can be enables also on the cover, whereas, if your book has a rigid cover, you can keep it rigid and even choose its size.
Did you forget to add a page on your book? No problem, the script allows to add or delete pages from your existing book without removing it and building a new one, furthermore you can do it when you want!
In other words, after closing the saved project, you can open it again whenever you need to, and the script will recognize your book and let you customize it again.
Book and Magazine Creator has another very useful function: the "auto animation" task.
Here you just have to create a list of events and set which pages you want to show, set how many seconds to stay on each page and press a button.
The script will create the pages animation for you!
Furthermore, you can set the pages rotation speed and choose whether to use the page follow function or not.
With Book and Magazine Creator you can also customize the shape of the pages, for example you could use pages with rounded edges or other unconventional shapes…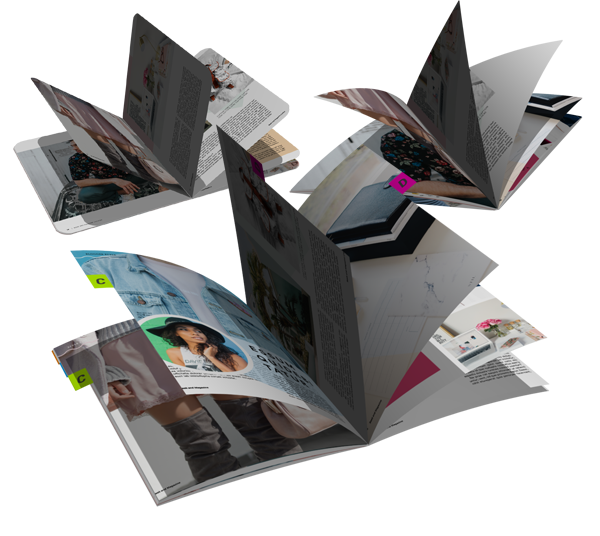 Of course you can create your animation by moving the camera, add new lights, create your background or composite your book on a real scene, like the three projects included in this template.
Book and Magazine Creator includes three already tracked scenes in 4k, with a length of 1 minute each. It means that you just have to create you book and it will follow the real camera movement.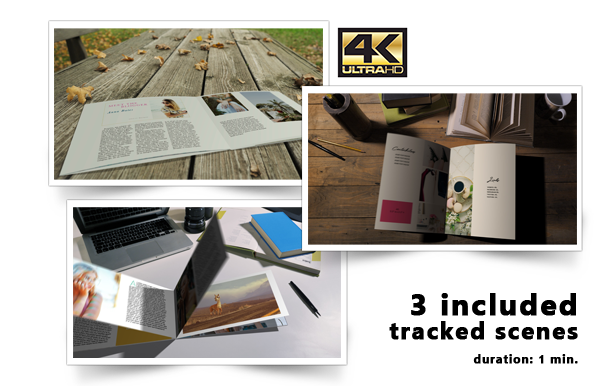 Video Tutorial
Do you want to see Book and Magazine Creator in action? Watch here the free video tutorial!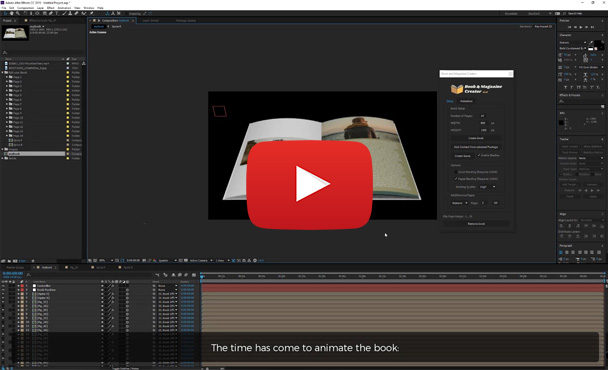 Main Features
Build up to 100 paper sheets (200 pages)
Minimum pages number: 5
Compatible with any resolution
No plugins required
Compatible with After Effects CC 2017 and above
Expressions compatible with AE CC 2019
Expressions universalized (it works with any After Effects language)
video tutorial with English voiceover + subtitles
Credits
The music used in the video preview is not included but you can buy it from
Pinkzebra
All pages contents used in this preview were downloaded from
here
and they are not included in the project