There are a lot of presents waiting to be delivered this Christmas. In the second episode of Santa – Christmas Magic Santa makes a sub-orbital space run to travel faster from one continent to another.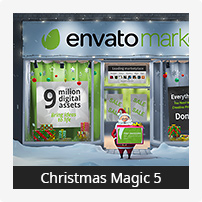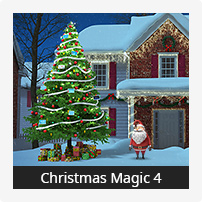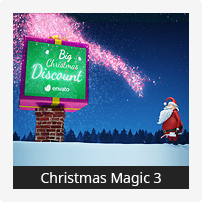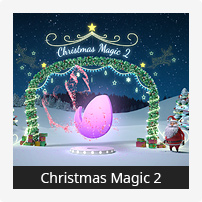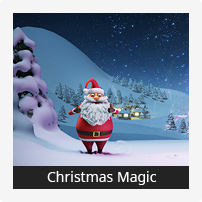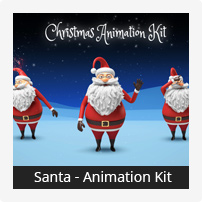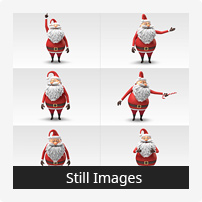 For After Effects CS4 and above.
Full HD Resolution – 1920×1080 / 24fps / 35 sec.
Very fast render time. About 15 minutes on I7.
There are 5 placeholders. You can change the text in space, logo, text above the logo, everything in the final scene and the phone (a phone is included that can replace the logo)
Easily change the colors of the magic particles, other effects, lights, decoration, Santa's cloths and motion line with custom controls.
Control for turning On/Off the 3D effect of the logo placeholder.
The logo can be replaced with texts, images, videos or a phone that is included. The same applies to the other placeholders.
Audio – All sound effects are included. The music is not included. You can get it HERE "Christmas" by Twisterium. Just replace it in the project and you will get the same sound as in the preview.
Font – The font used in the preview is free. There is a download link in the documentation.
PDF Documentation included.
Merry Christmas and Happy New Year!
It's well known that cartoon characters have a considerable effect on brand awareness and marketers use them as a vital promotional tool. The "Santa" projects are aiming to help you promote your company, products, services in an unique, entertaining way during the Christmas season.