TYPO V.02 – transition Text to Text
TYPO – After Effects project for text layer animation. For animation used only expressions. Suitable for all fonts and languages with any character set.

The project will be updated with animation types and examples of its use. Suggestions about the types of animation and examples of use please write in the comments
The project consists of:
Modular structure
6 TYPE animation
8 Examples
After Effects CC18
No plugins required
Full HD 1920×1080
Universal Expressions
Help file included
TYPES of animation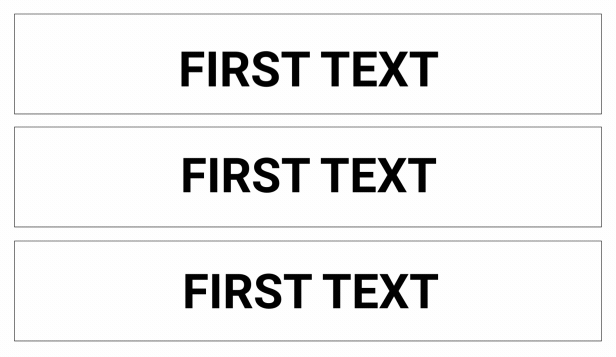 Example of use:
Calendar, clock, timer, countdown, password, price, discount, sale.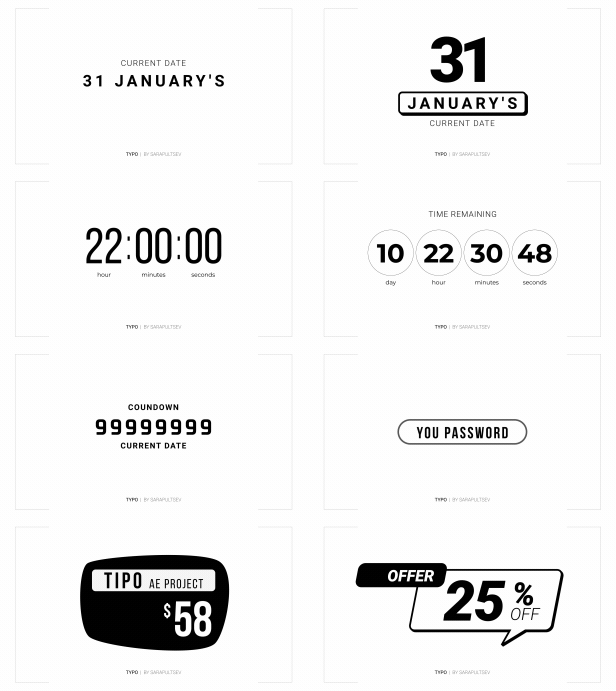 How to use
First, select the layer with the desired animation or use case. 1. Enter the start and end text. Double-click the marker to go to its properties and edit the comment field. Enter the text you want there.

2. Change the start and end of the animation by moving the marker on the timeline.

3. Change the animation speed, click "easeIn / easeOut" on the "Effect Control" tab.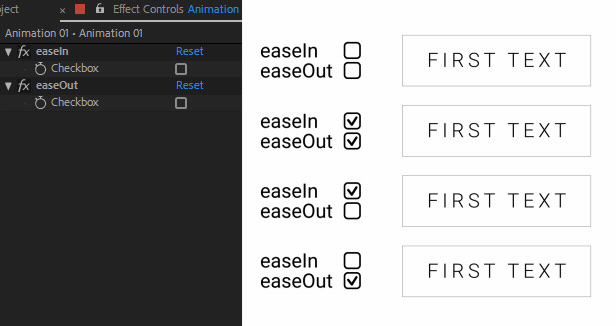 Additional settings are in the help file.